Press
PRESS RELEASES
January 2, 2006 - Ear Mitts® at ISPO '06

June 16, 2005 - Ear Mitts® with Thinsulate™ Insulation from 3M expand across Europe with their debut at the 12th European Outdoor Trade Show from July 21-24, 2005 in Friedrichshafen, Germany. (Hall A4, booth #408)

January 20, 2005 - Ear Mitts® with Thinsulate™ Insulation from 3M and DuPont™ Teflon® fabric protector makes successful debut on Home Shopping Europe Winter 2004

April 30, 2004 - Ear Mitts® with Thinsulate™ Insulation from 3M made successful debut at ISPO Winter 2004

February 1, 2004 - HATS OFF TO EAR MITTS®

August 2001 - HATS OFF TO EAR MITTS®

July 23, 2001 - HATS OFF TO EAR MITTS®

September 21, 2000 - EAR MITTS® for Winter Survival

September 14, 2000 - HATS OFF TO EAR MITTS®
Hunters! Anglers!
Check out this article by professional bass fisherman, Jim Noah.
Look for Ear Mitts® Featured in the Following Publications:
3M Stemwinder Newspaper - October, 2004
On the Trail - November 2000
Outdoor Sportsman - December/January, 2001
Sports Trend - December 1999
Outfitter Magazine - December, 2000
Miami Today - December, 2000 Gift Guide
Houston City Life - November, 2000
Tucson Lifestyle - December, 2000
Michigan Sports & Fitness - December, 2000
Redbook - December, 2000
Link - November/December, 2000 Gift Guide
Golf Digest - January, 2001
Short & Sexy Hairstyles - April, 2001
Sweet 16 - Holiday, 2000
Superteen - February, 2001
Allure - February 2001
New York Trend - November 2001
Anchorage Daily News - November 25, 2001
Golf Today - December 2001
Endurance Sports Newsletter - December 10, 2001
Public Relations for Ear Mitts® are handled by The Brooks Group.
The Brooks Group is a full-service, New York-based public relations firm, specializing in launching and promoting beauty and fashion products to the print and broadcast media.
With extensive contacts at magazines, newspapers, television, and other mass media, The Brooks Group concentrates its efforts on providing clients with enhanced visibility throughout the appropriate media outlets. We satisfy client demands through dedication, hard work and unsurpassed service.
Contact them at (212) 736-1701.
Please contact Brad Levinson at sgmarketinc@aol.com or
1-214-353-0882 or Toll Free 1-800-439-0883
during the hours of 9:00am and 4:30pm Central Time,
Monday through Friday for more information or to place your order.
We are the only Bandless Ear Muff with DuPont™ Teflon® fabric protector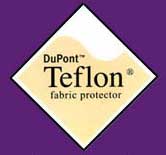 Click the logo above to see more information about DuPont™ Teflon® fabric protector

Black Fleece *
Navy Fleece *
Heather Grey Fleece *
Red Fleece
Pink Fleece *
Winter White Fleece *
Red/Black Fleece (Tartan)
Hunter Green Fleece *
Orange Fleece
Camouflage Fleece *
Black Mink Faux Fur *
Brown Mink Faux Fur *
Leopard Faux Fur *
Ocelot Faux Fur
Black Faux Leather
Brown Faux Leather
Black Sparkle *
Black Velvet
Camel Faux Suede *
Eggplant Faux Suede *
Denim
Black Fleece - USA
Navy Fleece - USA
Heather Grey Fleece - USA
Red Fleece - USA
Winter White Fleece - USA
* Available in smaller size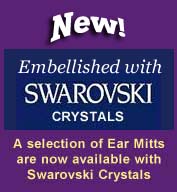 Black Fleece - Diamond
Black Fleece - Heart
Black Fleece - Star
Pink Fleece - Diamond
Pink Fleece - Heart
Pink Fleece - Star
Denim - Diamond
Denim - Heart
Denim - Star
Black Velvet - Stud