Ear Mitts Thermogram
Ear Mitts® Make the Difference!

An independent testing laboratory investigated the temperature effects on the surface of the ear. Through advanced thermal photography (thermography), lab technicians were able to take a snapshot of temperature variations on the surface of the ear by using an infrared camera to detect the infrared radiation emitted from the head area.
The woman in the pictures below was exposed to frigid conditions inside a walk-in freezer for 15 minutes. In the BEFORE case, the woman was exposed to the freezing temperatures without head or ear protection of any kind. In the AFTER case, the woman was exposed to the same conditions in the freezer for the same length of time wearing Ear Mitts® Bandless Ear Muffs lined with C100 Thinsulate™ Insulation from 3M.
| | |
| --- | --- |
| | |
The Thermogram thermal photography displays the colder temperatures of the head with the darker colors. It is obvious from the BEFORE photo that the Black areas of the head are where a person typically experiences cold first...the nose, the cheeks and the ear areas. In the AFTER photo, it can be seen that the Black areas of the head remain in the areas of the nose and cheeks, whereas the ear area is now composed of lighter (WARMER) colors due to the woman wearing the Ear Mitts® in the freezer.
The comparison clearly shows the effectiveness of Ear Mitts® in protecting the ear from exposure to wind and cold. If this doesn't convince you, try a pair of Ear Mitts® today and see for yourself!

Please contact Brad Levinson at sgmarketinc@aol.com or
1-214-353-0882 or Toll Free 1-800-439-0883
during the hours of 9:00am and 4:30pm Central Time,
Monday through Friday for more information or to place your order.
We are the only Bandless Ear Muff with DuPont™ Teflon® fabric protector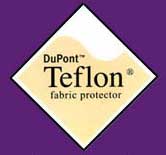 Click the logo above to see more information about DuPont™ Teflon® fabric protector

Black Fleece *
Navy Fleece *
Heather Grey Fleece *
Red Fleece
Pink Fleece *
Winter White Fleece *
Red/Black Fleece (Tartan)
Hunter Green Fleece *
Orange Fleece
Camouflage Fleece *
Black Mink Faux Fur *
Brown Mink Faux Fur *
Leopard Faux Fur *
Ocelot Faux Fur
Black Faux Leather
Brown Faux Leather
Black Sparkle *
Black Velvet
Camel Faux Suede *
Eggplant Faux Suede *
Denim
Black Fleece - USA
Navy Fleece - USA
Heather Grey Fleece - USA
Red Fleece - USA
Winter White Fleece - USA
* Available in smaller size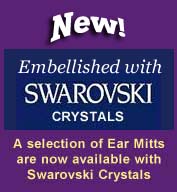 Black Fleece - Diamond
Black Fleece - Heart
Black Fleece - Star
Pink Fleece - Diamond
Pink Fleece - Heart
Pink Fleece - Star
Denim - Diamond
Denim - Heart
Denim - Star
Black Velvet - Stud