Sponsorships
Ear Mitts® proudly sponsors the following organizations. These organizations provide support to help those that are less fortunate than ourselves. Please check the organizations out and lend your support to their activities.


Winter Trails

American Hiking Society
Echo Lake, Colorado, Grand Geneva Resort, Lake Geneva, Wisconsin, High Point State Park, New Jersey. Homestead Resort, Hot Springs, Virginia, Estes Park, Colorado, Michigan Snowshoe Center, Roscommon, Michigan, Mountaineers Snoqualmie Lodge, Washington, Morton Arboretum, Lisle, Illinois, Waterbury Center, Green Mountain Club, Waterbury, Vermont, Weston Ski Track, Weston, Massachusetts, White Pine Touring, Park City, Utah, White River Snow Park, Oregon

3rd Annual Saddle Up
An Outdoor Bicycling Party and Wellness Expo
The North Dallas Athletic Club
Dallas, Texas
972-386-2564

NEMBAFest MTB Festival

Great Brook Farm
Carlisle, Massachusetts
800-57-NEMBA
Please contact Brad Levinson at sgmarketinc@aol.com or
1-214-353-0882 or Toll Free 1-800-439-0883
during the hours of 9:00am and 4:30pm Central Time,
Monday through Friday for more information or to place your order.
We are the only Bandless Ear Muff with DuPont™ Teflon® fabric protector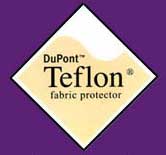 Click the logo above to see more information about DuPont™ Teflon® fabric protector

Black Fleece *
Navy Fleece *
Heather Grey Fleece *
Red Fleece
Pink Fleece *
Winter White Fleece *
Red/Black Fleece (Tartan)
Hunter Green Fleece *
Orange Fleece
Camouflage Fleece *
Black Mink Faux Fur *
Brown Mink Faux Fur *
Leopard Faux Fur *
Ocelot Faux Fur
Black Faux Leather
Brown Faux Leather
Black Sparkle *
Black Velvet
Camel Faux Suede *
Eggplant Faux Suede *
Denim
Black Fleece - USA
Navy Fleece - USA
Heather Grey Fleece - USA
Red Fleece - USA
Winter White Fleece - USA
* Available in smaller size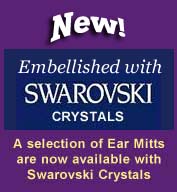 Black Fleece - Diamond
Black Fleece - Heart
Black Fleece - Star
Pink Fleece - Diamond
Pink Fleece - Heart
Pink Fleece - Star
Denim - Diamond
Denim - Heart
Denim - Star
Black Velvet - Stud